Read about recently released client website's and Internet marketing project's.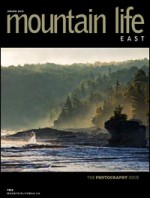 When it comes to having fun in Ontario during 2013 I always start with my favorite tourism magazine, Collingwood's Mountain Life Magazine.   This is a key to yearly memories full of exploration, adventure, and a deep connection with...
It's a no brainer that 2013 is time for everyone to have a website developed for mobile devices. Every website that I've worked with over the past three years has shown increases from 100% to 1000%...
Subscribe for Future Posts
Skilled social media marketing companies grow their accounts as well as their clients!