Stand out from your competitors!
Get a leg up on your competitors and establish a remote set up to interact with your customers or team based where they are - online.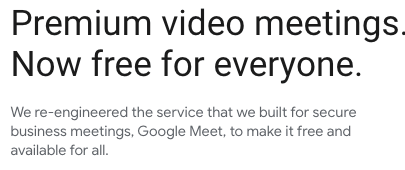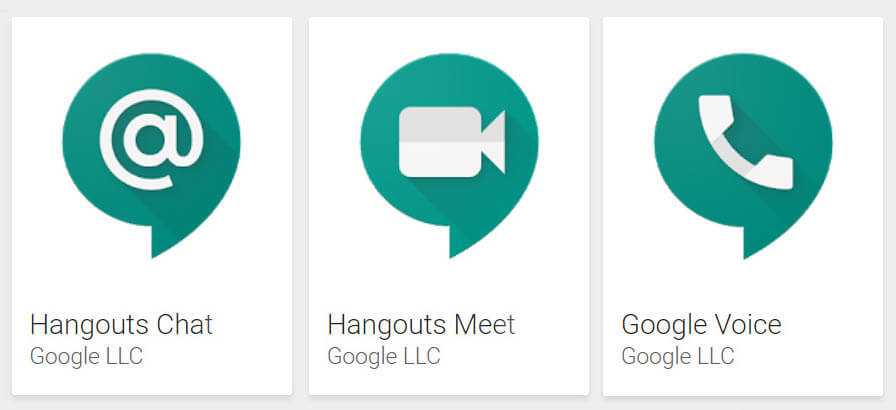 It's Time To Do Business Differently
We are a true digital marketing agency where we remotely strategize and train your business to pivot and address the needs of your clients.
Whether it is through education or entertainment, keep your audience warm by showing up regularly on your social platforms and website so they learn to know, like, and trust you more.
Think about it. Who would you rather buy from - someone who you have been referred to or know, even a little bit, or someone who you have no connection with?
The old saying is true - people buy from people.
Let's make YOU the person who customers automatically consider when they need your services or products.
How Do Video And Business Work Together?
The Gem Webb Team is set up to be your external digital marketing agency. This includes working with you remotely to train you on how to set up your computer camera, the mic, and lighting.
We can then dig into a process and schedule that will support your operations, whether you need to learn to hold internal team meetings, schedule calls with clients, or host a social media live video shows that can feature guests or shares your computer screen while speaking.
We have a complete education system to support your business working effectively!
Is Video As A Business Worth It?
Did you know that one video interview can not only entertain and educate your current and potential clients but it also establishes a relationship with them?
When you present your knowledge, you gain authority with your audience. They learn to like you. The video lets them feel they "know" you. And they trust you when they believe that you know your subject that you provide services and products for.
How Will People Find My Videos? 
You're ready to do videos, but how will your customers find it?
Part of our marketing magic is just that - sending it out in a variety of forms so folks can watch your videos and read what you have to say.
The Gem Webb Team has had great success in presenting a combination of ways to ensure that the right people see what you're working on.
From newsletters to blogs, social media posts, and Google or Facebook ads, we can maximize the content that you have created. Placing it in multiple locations will get your message out there.
A huge benefit also is that one interview can provide multiple posts! Tell us that's not working smarter.
We Support Our Client's Facebook LIVE VIDEO Shows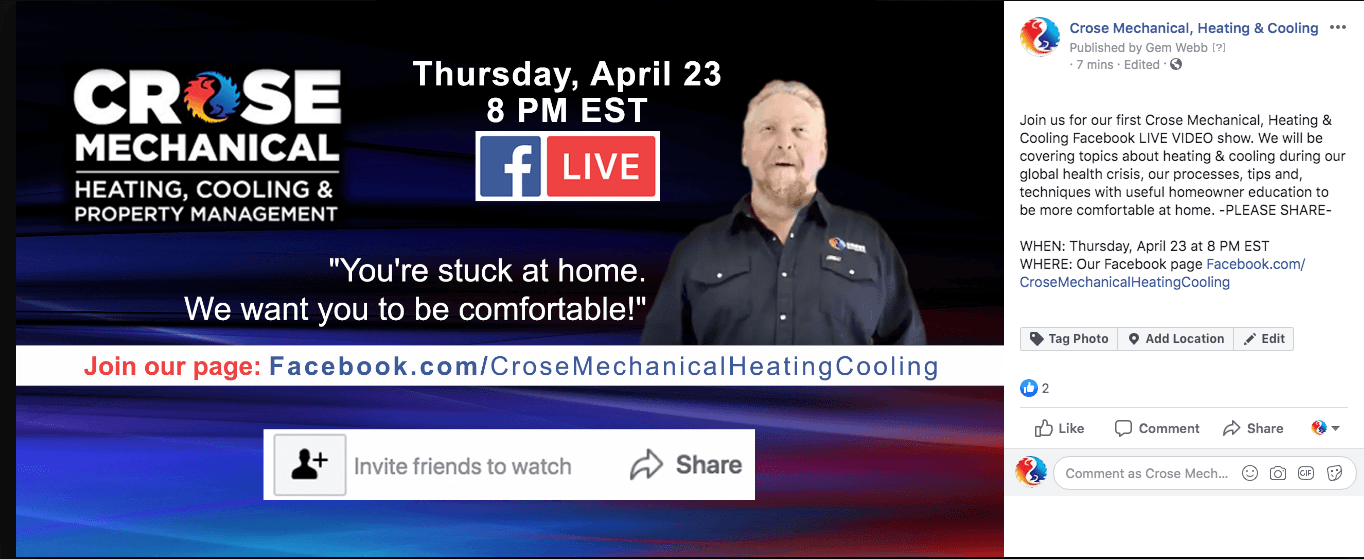 Working Together
The Gem Webb Team takes the time to mentor, guide, and educate our clients on using video for business.
This allows us to better understand your marketing business goals and represent you as your external marketing department.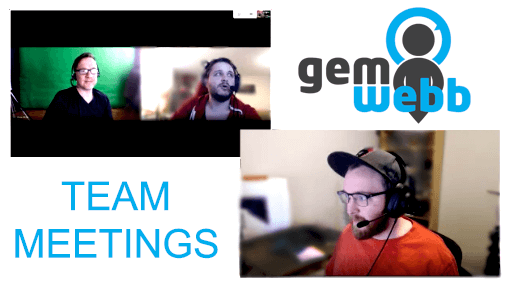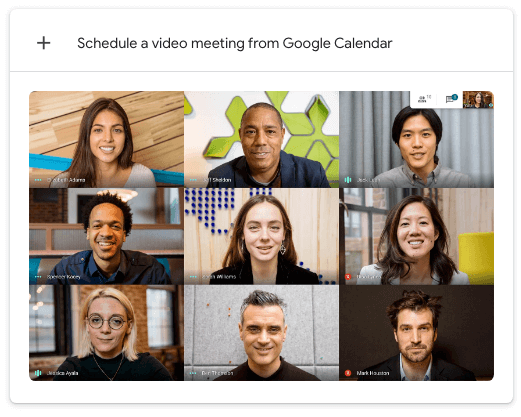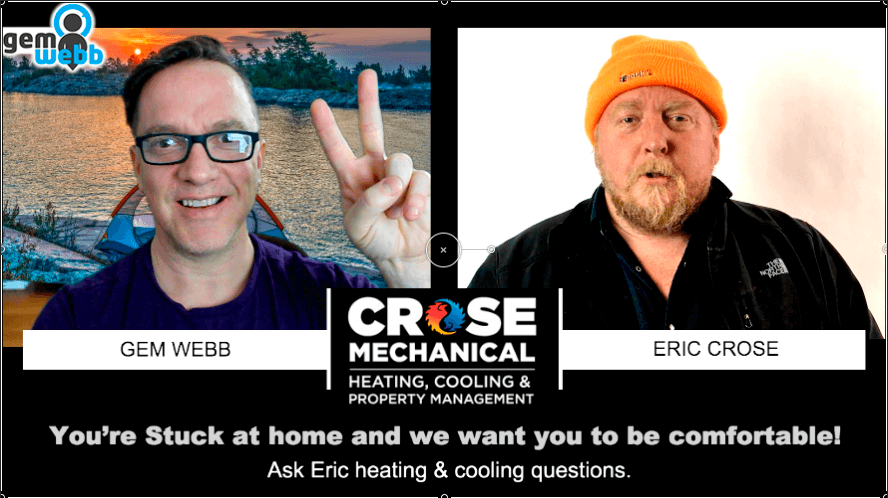 We Remotely Support Your Business!
Together, we will have regular online video meetings that will allow the Gem Webb Team to mentor, guide, and educate you to ensure you have a strategy for how your business will use video and how to execute it flawlessly.
Pictured here is Gem with one of our clients, Eric Crose. They work together on Facebook Lives for on Crose Mechanical's Facebook business page and they are have recorded several videos to continue educating customers on current and upcoming heating and cooling repairs and maintenance they should be considering.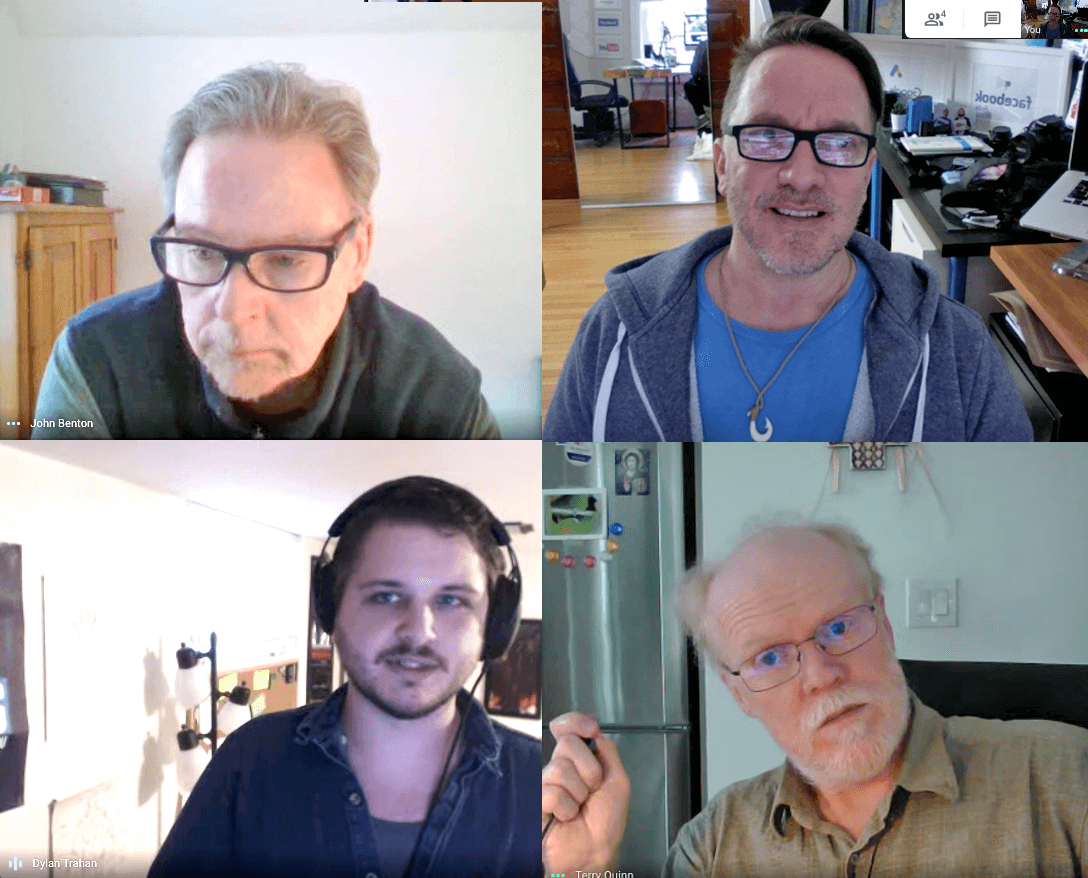 Strategy Calls With Our Clients

Whether you're a small mom and pop operation, a large enterprise, or somewhere in between, The Gem Webb Team will guide you to define a core plan of how to best market yourself more effectively online with both an advertising and content strategy across social media and the web.
Don't Just Take Our Word For It...

Gem Webb Internet Marketing & Web Design Inc. is based in the beautiful city of Owen Sound(Grey and Bruce Counties). We work with various industry-specific clients offering website development and Internet marketing services that help businesses get found by their customers more on Google and Social Media.
The Gem Webb team takes the time to mentor, guide, and educate our clients to better understand your marketing business goals and represent you as your external marketing department. Maybe the solution is a new mobile website, maybe it's keyword optimizing (SEO) your current website, or perhaps it's setting up monthly social media posts and Google search ads. Your objectives and budget will guide us as we decide, together, the best direction for you to achieve your business goals. The Gem Webb team is committed to a long-term relationship that will support your business for many years to come.
To learn more about our website and social media services, we invite you to review our company website portfolio and social media portfolios.