Twitter Tips for Tourism Marketing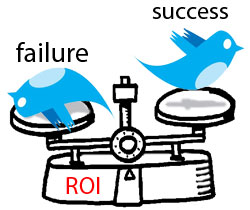 There are many Twitter Tips online to help customize a profile and how to best manage it. Here are some Travel & Tourism twitter tips I've learned that help increase visibility towards  a target market while growing and nurturing accounts through engagement based practises.  Whew, that was a mouthful.  Lets begin.
7 Profile Customizations
Include a persons name or business position on your profile.  This will humanize your brand and possibly encourage people to talk to you like a real person with their real concerns and questions.
Add a descriptive Bio with a call to action within it.  It's all about motivating an audience sometimes to do what you want like, "Visit our website for a free Travel Kit."
create a background photo that incorporates your top local tourism assets (forests, beaches, outdoor activities, etc), brand logo, slogan and color scheme
Make sure to add a weblink that is trackable (try using bitly.com)
Create a Profile Icon that represents your business with a logo, accommodation, or even a persons face (mascots are fun also)
If you're in an area with different seasons and you want to market during them, create at least 4 different seasonal backgrounds.  You can even go the distance to change the weblink to go to a seasonal based landing page with specific offerings.
If you offer Travel Kits, Brochures, Maps, etc, make sure to update them yearly to enhance the exposure for your offerings within your background image
Community Nurturing / Engagement (Followers VS Following)
Use twitter like you would at a party, be natural when speaking to someone and speak back.  Imagine how rude it would be if some askled you a question and they got no response at a party.  This would be considered rude right?  It's the same on twitter yet, sometimes not rude, just a lost sale or brand advocate.
Don't use twitter like a loud speaker always blurting out marketing deals or business benefits and features.  Be creative with conversation and dialogue – add interest value and emotional impact to your tweets. This is a blog post on it's own.
Tweet and Retweet hourly, daily or, weekly depending on your available time.  Build a routine schedule that works for you.  Some people think Social Media invests a lot of time.  It doesn't end up that way.  I pop in and out of twitter tops 3 times a day for 5 min here and there.   That's a maximum of 20min a day.  Can you do that?  Here's an idea:  Quit smoking and fill that time with tweeting.  Good trade off in my opinion.
Schedule your tweets monthly yet do this lightly as no one really enjoys talking to that recorded voice at Bell on the phone.  I like to practise 30% automation and 70% real tweeting.  Some techniques I use to manage this are by using my cell phone to tweet while I'm at a coffee shop or have some time to myself.   I also preload a bunch of photos sometimes that I tweet different thoughts about.   It helps me nurture my creativity.
Create trackable links when you share urls within your tweets.  Most twitter software programs like hootsuite and tweetdeck do this automatically.  You'll end up knowing how many clicks you got revealing good content for you to share more of.
Share text tweets along with other media types like Youtube videos, flickr photosets, blog posts, pages on your websites and other content networks.   Also, try sharing other peoples content and see what happens.  🙂
Engage in twitter discussions that involve following a # hashtag.  I like to participate in a FOLLOW FRIDAY hashtag every friday.  All you do is add #FF  or, #followfriday to your tweets on friday and you end up gaining at least 20 to 50 new followers interesting in your content.  Google FOLLOW FRIDAY to learn more.
Say hi to other twitter profiles by simply sending them a message and saying hi and share some of their content.  This is partly what Social Media is all about: Community building and Networking.
BONUS:    "Tools I use to grow and nurture twitter accounts. These have served me well and most are free to start using."
Tweetdeck or, Hootsuite are both good.  Choose one and use it for twittering instead of using your browser and going to twitter.com
Twitter is a unique opportunity to reach people that are looking for your business offerings.   You can easily start an account and manage it for years to come along with measuring the results of who's finding you on twitter and heading over to your website.   What can you say bad about a marketing tool that doesn't cost anything accept your time investment for 20min a day plus, not incuring fee's like a newspaper ad that can't be measured half the time.   Yet, remember that Social Media is not a replacement for traditional media but another opportunity to reach target markets that exists on these popular internet networks.
If you have any further questions, feel free to email me.