Stand out from your competitors with videos about your business!
Get a leg up on your competitors and establish video content that not only educates viewers, but also converts viewers to brand advocates.  It is all about "mind real estate" to dominate an industry.  Does your business come to a person's mind when they think about your industry, product or service?  If not, we can help!  Get found more on Google search and be remembered!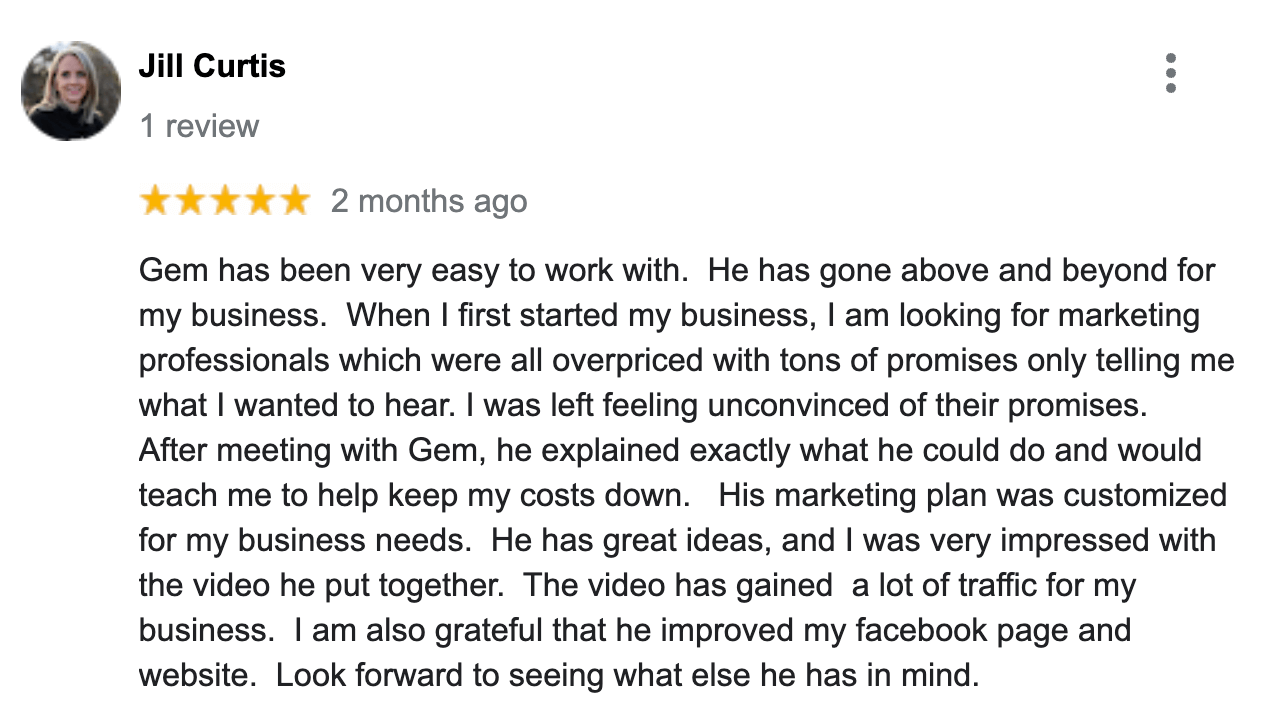 2022 CLIENT VIDEO AD CASE STUDY
As a business, you want results that prove themselves VS just video views, correct?  As a marketing agency, we are committed to showing real results such as calls, emails, and brand embracement that create more sales.  See below at the video ad comments that reveal brand embracement and advocacy that also has the power of real people advising others about our client's hearing services.  Wouldn't you like a response something like that when advertising your business?  Video can do that!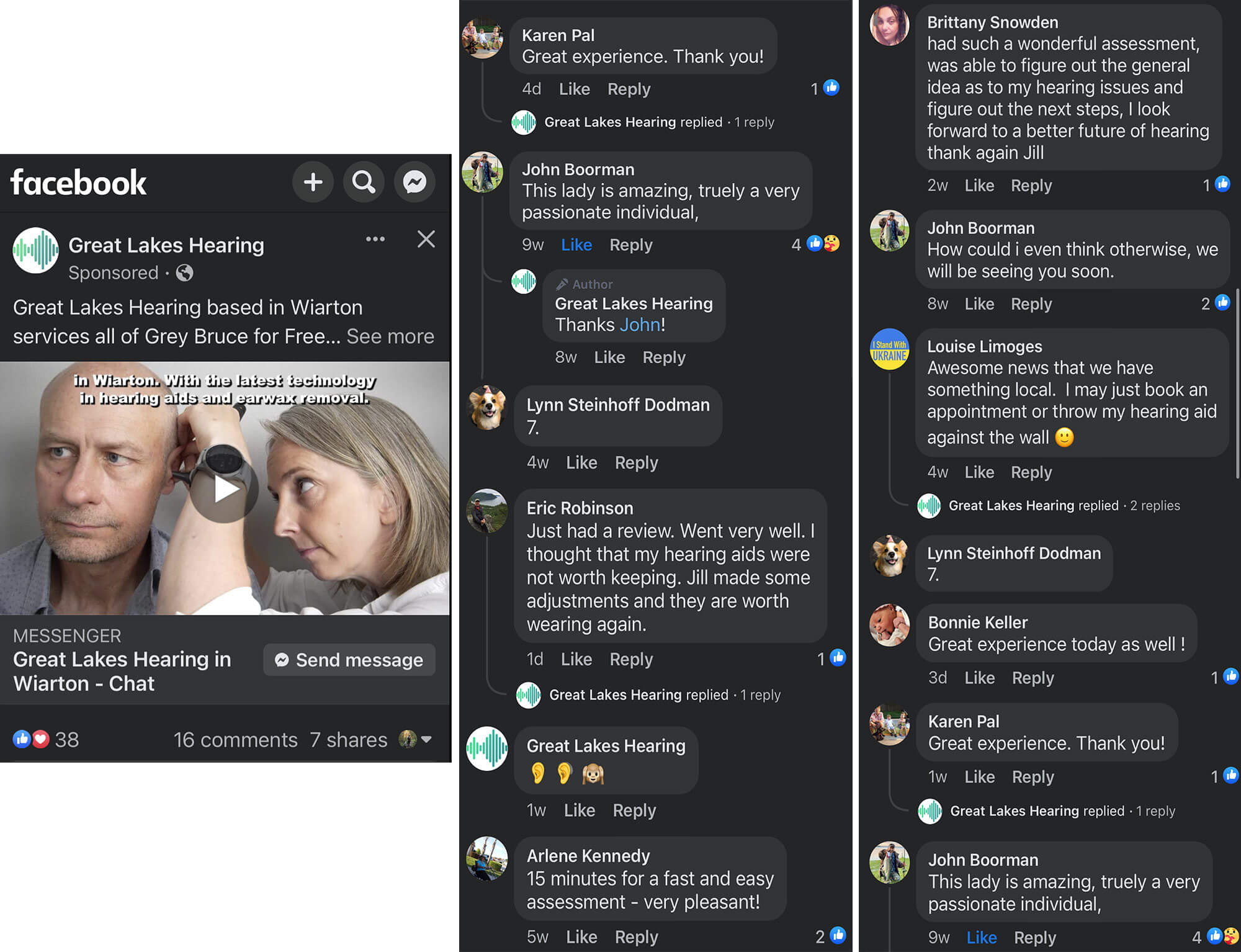 It's Time To Do Business Differently
Did you know that a simple Q&A video interview can not only entertain and educate your current and potential clients but it also establishes a relationship with them - business and brand?
When you present your knowledge, you gain authority with your audience. They learn to like you. The video lets them feel they "know" you. And they trust you when they believe that you know your subject that you provide services and products for.  These are the sorts of videos we advise clients to create first.  These videos work for your business while you work in your business daily. 
How Will People Find My Videos? 
We made the videos, but how will your customers find it?
Part of our marketing magic is sending it out on the top global networks so folks can watch your business videos from social media posts, and Google Ads Youtube Ads, Youtube channels (powerful SEO tactic btw) or Facebook/ Instagram video ads.  We maximize the content exposure that you have created placing it in multiple locations will get your message out there.
A huge benefit also is that one interview can provide multiple video posts! Tell us that's not working smarter.
Another happy client testimonial.

Gem Webb Internet Marketing & Web Design Inc. is based in the beautiful city of Owen Sound(Grey and Bruce Counties). We work with various industry-specific clients offering website development and Internet marketing services that help businesses get found by their customers more on Google and Social Media.
The Gem Webb team takes the time to mentor, guide, and educate our clients to better understand your marketing business goals and represent you as your external marketing department. Maybe the solution is a new mobile website, maybe it's keyword optimizing (SEO) your current website, or perhaps it's setting up monthly social media posts and Google search ads. Your objectives and budget will guide us as we decide, together, the best direction for you to achieve your business goals. The Gem Webb team is committed to a long-term relationship that will support your business for many years to come.
To learn more about our website and social media services, we invite you to review our company website portfolio and social media portfolios.