GreyBruce Tourism Marketing Tips
You're too busy trying to run a business to worry about Google My Business and Facebook reviews and Instagram and Twitter and… oh my, what do they expect us to use now?!
Online marketing doesn't have to be another time consuming, tedious task in your already crowded schedule -- but you can't ignore it, either!
Tourists are coming to Grey-Bruce in droves, and they're using search engines, social networks and review sites to discover businesses like yours, and make decisions about whether to visit.
In just 5 minutes, your free 10 Grey-Bruce Tourism Marketing Tips download will show you:
The quickest and easiest ways to make meaningful improvements to your online presence.

Which tools will help you appear more often in front of motivated local searchers with an expressed need relevant to your business.

How to make social participation a worthwhile exercise that benefits your bottom line instead of another time-wasting chore.

Where to spend the smallest online advertising budgets for maximum impact.

Which types of content are most engaging and shareable.
Enter your Details to Download your Tips Now!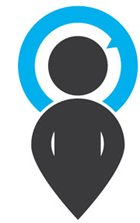 We are a web design and internet marketing company that works with you to solve your specific business goals through thoughtful and well-executed campaigns and deliverables. We ensure not only do our projects represent your brand but also that they're created in a way that is most appropriately delivered to your audience.
There are lots of ways we can help you! Check out our full website for more info!