Welcome to our Owen Sound digital marketing employment page offering various part-time jobs throughout the year.
Job Listing (2022): Part-time Actors:
Hello, all you creative people! We're a local marketing agency and want to get to know you and have you in our ongoing client productions for client videos and photos. There's a need in industries to create better content online with real people of all ages and genders. We're building our casting lists now for various industries.
Ages: 7-10, 21-30, 45-55, 65+


If you can take directions, play a character, read some various lines, be on time, and not afraid of the camera - simply email hello@gemwebb.com with the subject line "actors" + a handful of photos of your recent self, a little bio about you, your availability and where you live local to Grey Bruce we will consider you. They are fully paid gigs at hourly rates. We look forward to hearing from you!
Contact us for more details at 519-387-9322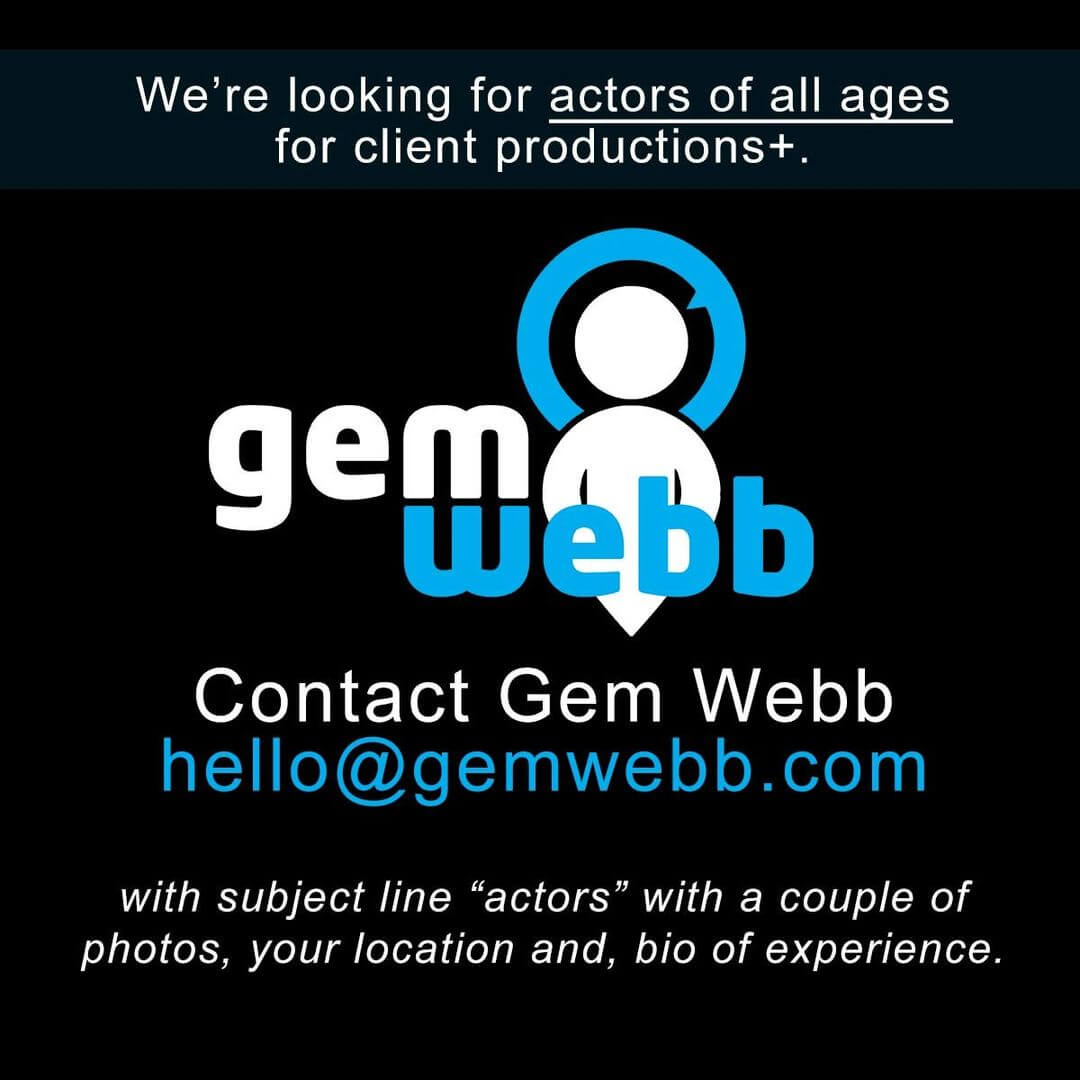 Job Listing: WRITER:
This writing position reports to the web supervisor and acts as a Client Account Manager.
Tasks include but are not limited to:
People that can interview a client and create website content and marketing scope as an account manager.
Comfortable with the client on phone.
Ability to rewrite what a client shares about their business products and service in a good format for target market embracement / professional level. Ability to ghostwrite to make copy more appealing.
A couple of hours per web project and marketing projects to begin for WEB PROJECTS specifically.
Creative ad writing for Facebook ads to be in line with terms of service.
Newsletter writing for Email marketing blocks for clients once a quarter.
Simple social media post creator (TXT) + graphics(CANVA/PS).
Blog writer to interview clients around specific topics and get the SEO focused article. (Requires basic WordPress experience.)
RATE: To be discussed.
Job Listing: GOOGLE ADS CAMPAIGN MANAGER:
This position reports to the Client Account Manager and will be responsible for creating advertising strategies to "measurable" drive sales revenue and/or qualified leads.  Must have 5 - 10 years of minimum experience
Conducting keyword research, and establishing bidding strategies to meet and exceed client KPIs.
Creating and implementing campaign A/B test experiments to identify optimal campaign settings
Using Google Analytics to develop insights and action items intended to improve paid search performance and meet client goals.
Analyzing paid search campaign results and adjusting strategy and budgets accordingly.
Please email your resume and portfolio URLs to hello@gemwebb.com
Job Listing: 
Facebook Ads Project Manager
We are seeking someone experienced with Facebook Ads to help us better serve our current clients. We are open to lightly mentoring a base but you must be able to work from home/as an Independent Contractor, and report on-site on occasions - so must live somewhere within commuting distance of Owen Sound.
You will:
Formulate paid-social strategy for clients and ensuring that recommendations and decisions are consistent with client objectives
Fully manage campaign set-up, activation, and day-to-day or week-to-week client communication
Implement best practices for desktop and mobile user acquisition campaigns.
Continually drive forward innovation of our paid social channels, eventually mentoring or managing new additions to the team
Analyze and report relevant social media KPIs on a monthly basis for successes and opportunities
Investigate all new opportunities from a board perspective to determine relevancy and soundness of an idea or company
Create compelling content and posts on social media platforms or request content graphics to be created for your campaign setup.
Contribute and pitch ideas for social media content and marketing campaigns both on Facebook and Instagram, as Facebook owns Instagram
Your skills:
Extensive experience in planning, developing, executing, analyzing and optimizing campaigns for paid campaigns on social platforms (Facebook, Twitter, Instagram, etc)
Strong knowledge with Facebook Ads Manager and Power Editor
Hands-on knowledge of digital media tools - Digital photography, basic Photoshop/photo editing skills, knowledge of apps commonly used for creating social content; basic video creation/editing skills are a bonus
Experience using a variety of popular social media and blogging platforms - Facebook, Twitter, Instagram, Pinterest, Linkedin, WordPress, etc.
Familiarity with Google Analytics and Facebook Analytics with focus on Facebook pixel reporting
Ability to think on your feet and work independently with limited resources on multiple tasks being deadline driven
Creative and analytical skills with the ability to take direction well, learn/develop new skill sets, problem solve, and take on new challenges while paying strong attention to detail
Tell me about your professional experienced and I will reply by email requesting your resume if you qualify.