Helping Owen Sound, Grey Bruce, Ontario and Beyond! Making sure your website and your business goals are pointed in the same direction.
When we work with you to build your company WordPress website, what we really are doing is facilitating an experience for your customers/target markets. We handhold you through the web design process to ensure we're giving your desired audience the information they are looking for so that they will take action by calling, emailing, downloading your product/service pdf, to even taking action to buy your products.
You are not just paying for a website when you work with us. You're also getting access to the marketing experience of our team. Our company educates and trains our clients while working together so that we can achieve your business goals.
We have to state this up front as it will benefit you greatly in comparison to your competitor's website.  We add a BLOG on every website that also includes a keyword focused 8-week calendar.  This will help you and your business create educating and informing blog posts that will increase your Google rankings of business keyword targets.  These are the keywords your clients and customers are searching for your products and services on Google!  No other web agency locally offers this value in their website build - we create websites that get found more on Google with the intention of increasing your bottom line!
"Your business with finally have a high quality, easy to update website built with purpose, that is set up with your product and service keywords featuring your content in a way that's easy to digest for your website visitors (clients/customers)."
We only Build WordPress Websites!
After years of Web Design and maintenance experience, we've chosen the system named WordPress. WordPress allows us to create amazing websites(desktops/tablets/cellphones) that perform quickly, achieve high Google rankings and make it easy to update them. We also have the highest level of website security available for our hosting clients and have above a 99% uptime for our clients since we've been in business.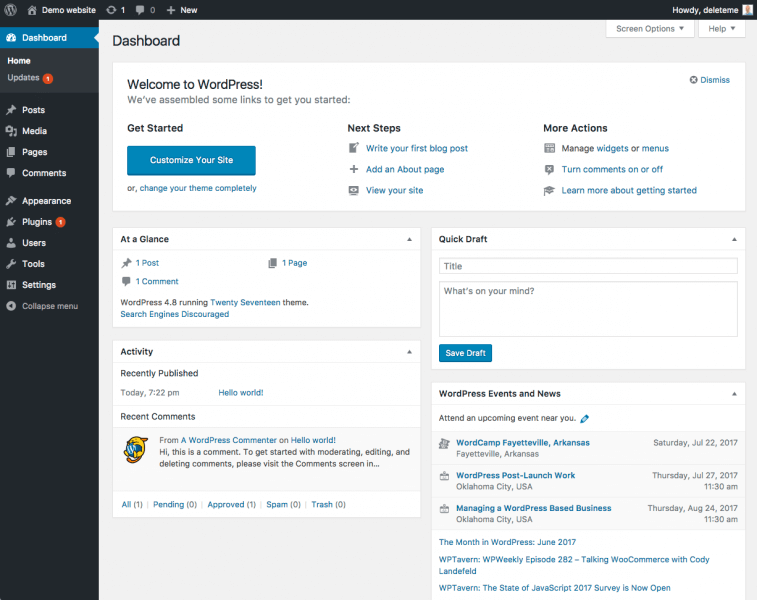 Yes, it's Responsive!
Responsive, mobile friendly, thumb friendly, think of it all the same way.
We go beyond responsive by anticipating your users' needs for each different device and ensuring that our websites not only perform and display well on all devices but that they are designed for them.
SEO Optimization
We design our websites to get found by our client's keywords that define their products and services. With proper Search Engine Optimization techniques, every website of ours receives increased exposure. Our website packages come with keyword search engine ranking reports that create a benchmark for a site. We really like to prove the results our websites receive!
Easy to Update + Comes with a How to Update your Website Training Video!
Our websites are easy to update and come with a 'How to Update Your Website Training' video. This way, your team or business partner will always have a reference. Isn't that great? Not many web companies offer this by the way! #VALUEADD
Website Updating Education
I know we keep saying it's easy. But we're serious. In fact, it's so easy we provide every client with a customized HOW TO UPDATE YOUR WEBSITE VIDEO and organized client documentation on how they can log into and make changes to their website. If that isn't enough we also provide hands on instruction to help you learn as much about your website as you'd like!

Our Website Rates are competitive.  We like to create quotes for our clients based on their needs. Our goal is to help our clients make the most impact with whatever your budget is.

Depending on the scope of your project, we can build a website in as little as 4 weeks or as long as 8 to 10 weeks if that's how long it takes to help you organize your brand and your idea into something that meets your business expectations.

We've created a system for a high security, high speed WordPress hosting services that is affordable for our clients while still providing all the benefits of a high quality host, like daily backups, automatic core updates to prevent security breaches and other maintenance and security benefits.
Now offering the new Facebook Messenger chat integrated for no additional charge to all client websites. Preview the local #OwenSound Bowling website and Meaford Factory Outlet website to see how easy it makes it for visitors to your website to become customer leads!  Contact us for a website that will get you more leads at 519-387-9322 or email us at hello@gemwebb.com.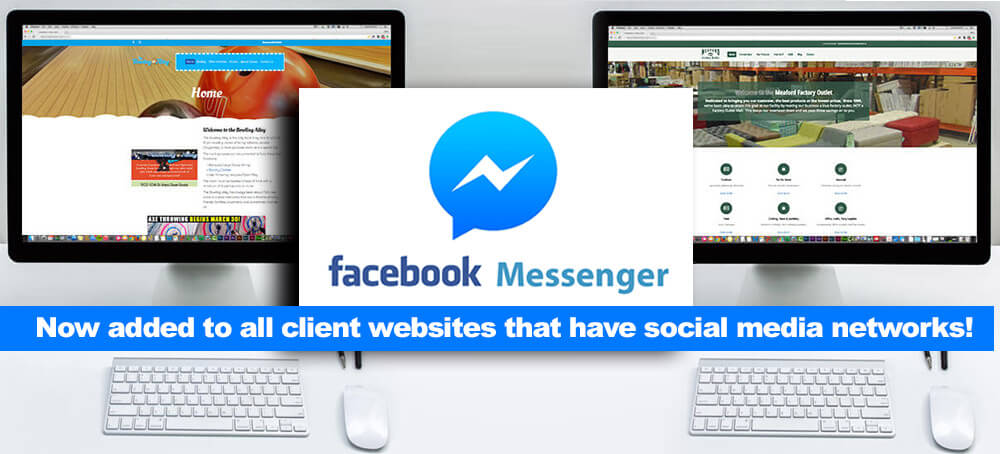 WE ALSO MIGRATE WIX OR SQUARESPACE SITES TO A WORDPRESS WEBSITE THAT WILL PERFOM BETTER!

Send us a message and tell us a bit about yourself and what you're looking to accomplish and we'll follow up with you!