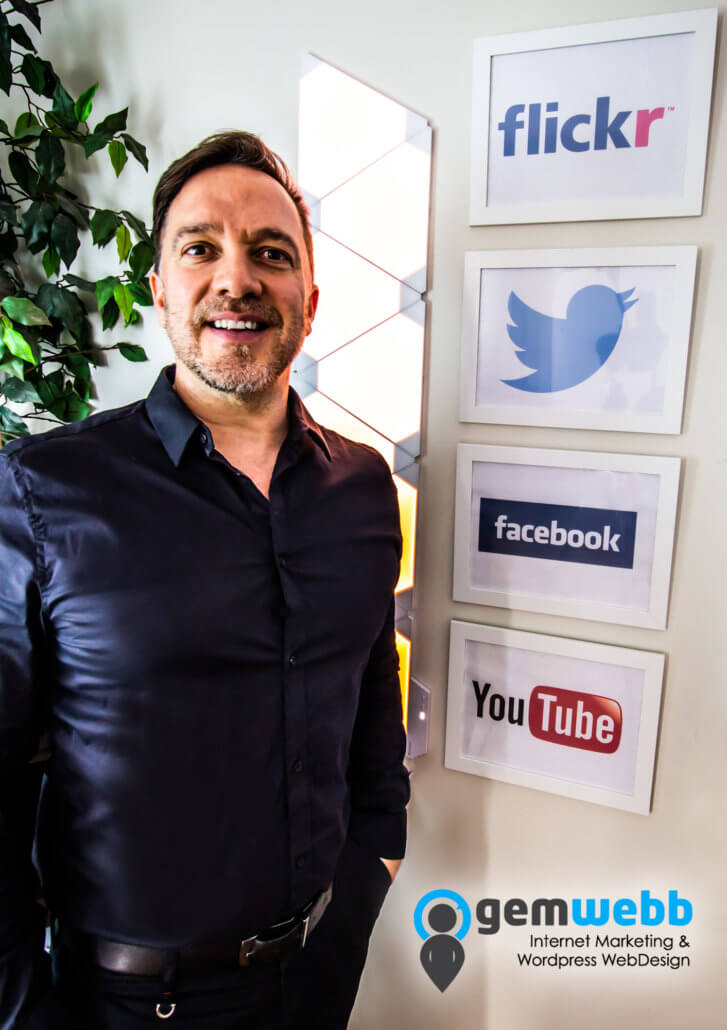 Hi, I'm Gem Webb, the proud owner of Gem Webb Internet Marketing & Web Design Inc.  I'm a proven digital marketer offering web design and Internet marketing results for B2B and B2C businesses. My company and clients are supported by an extremely talented (and proven) team of digital marketing consultants, content creators, educators.  By working with my team, your business will be separated from the industry flock by an extreme competitive advantage. Your competitors will wonder why your business name is all over Google, and theirs is not.
My consultant agency is founded on twenty years of high-level professional experience ranging from website design companies in Toronto, visual effects for hit Disney kids TV shows, supervising teams on IMAX 3D movies, teaching digital media programs at various Ontario colleges to most notably being the lead social media/Internet marketing content creator for a government not-for-profit tourism organization (Bruce County Tourism).
In essence, I'm a tactical Internet marketing strategist focused on increasing my clients business exposure always reaching for marketing goals. "It's all about measurable results!" I quote often.  If your business is interested in increasing its target market exposure, my team of digital marketers will provide the tactics and strategies that Google and social media approve of.
Send us a message and tell us a bit about yourself and what you're looking to accomplish and we'll follow up with you!