Corporate Level Digital Marketing Strategies
Internet Marketing Audit & Strategy
Social Media Marketing Audit & Strategy
Social Media / Blogging Editorial Calendar
Internet Marketing Audit & Strategy
Our company's Internet marketing audits contain detailed findings around social media networks, mobile website performance, and a website search engine optimization "SEO" analysis. All of these statistics can be used as a baseline for establishing successful goals in future business marketing.
Our core objective through these various types of audit analysis is to shine a light on where more opportunities to engage and influence your target market audience may exist. By knowing how all of your marketing verticals fit together, you will improve your brand awareness, exposure, and bottom line metrics with a unified strategy.
We also include common social metrics that help create a benchmark of who is receiving your message. Part of these social metrics includes how well you are engaging and influencing. In order to improve your engagement and interaction on your social networks, sample posts will be highlighted that demonstrate the highest types of engagement based on likes, shares, and comments.
With each network analysis, we will provide a summary of tactics that can be used immediately to create a higher functioning series of social media networks, website visitors with a more engaged community.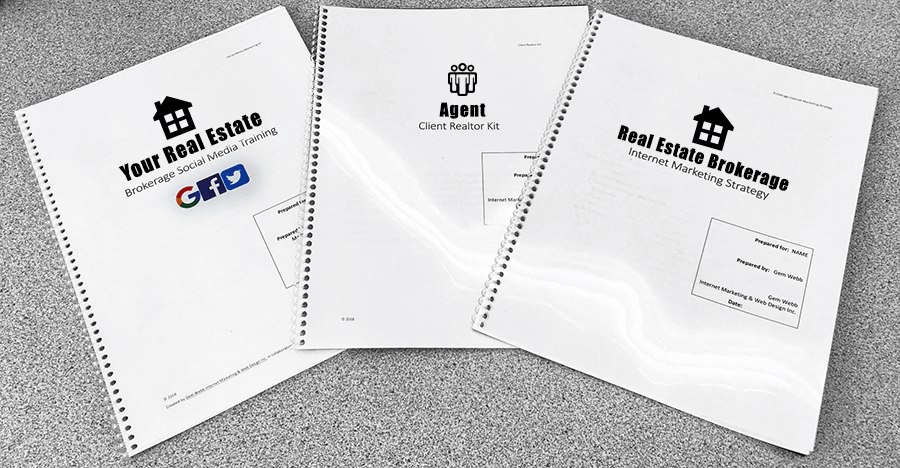 Each network is reviewed with assessment models that evaluate past social media data from every post, picture, video, link, and text-based content that has been published.

These measurement models encompass emotional triggers, AIDA model, and our company branded Marketing Matrix Evaluation.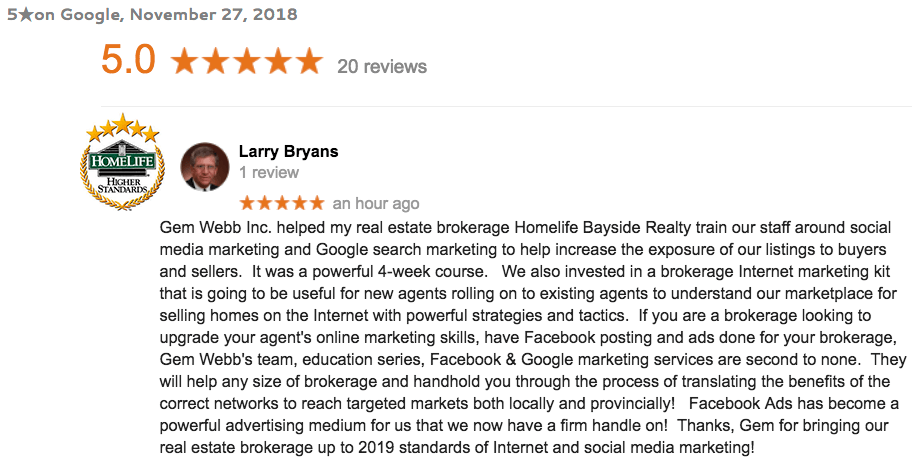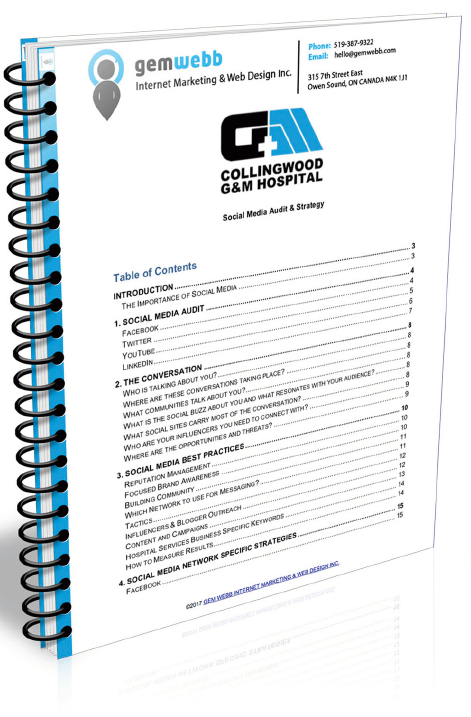 A social media marketing audit & strategy will help your organization to streamline its brand message, increase engagement, and reach target market audiences. It will also take a lot of the guesswork out of social media and it will cut down many of those wasted hours posting and reposting random information.
As they say, "When you fail to plan, you plan to fail."
The Gem Webb motto is "anything worth doing is worth doing well."
Your social media marketing efforts represent your brand and your organization business success. They should be increasing your online curb appeal and they should be converting into higher traffic on your website, calls or emails, and increased sales.
Editorial Social Network & Blogging Calendar
Blogging and social media posting have one critical key element - understanding the industry and core target market.
But, there is one other ingredient that most businesses do not have to support reaching their targets marketings and owning their industry - an editorial calendar.
Every great business has processes and systems and when it comes to social media marketing or blogging, an editorial calendar creates a marketing plan to adhere to.
The Gem Webb team works with you, the subject matter expert "SME", to create the social posts and blog posts on a regular calendar collaboratively.
Contact us to organize your content marketing year!
Send us a message and tell us a bit about yourself and what you're looking to accomplish and we'll follow up with you!