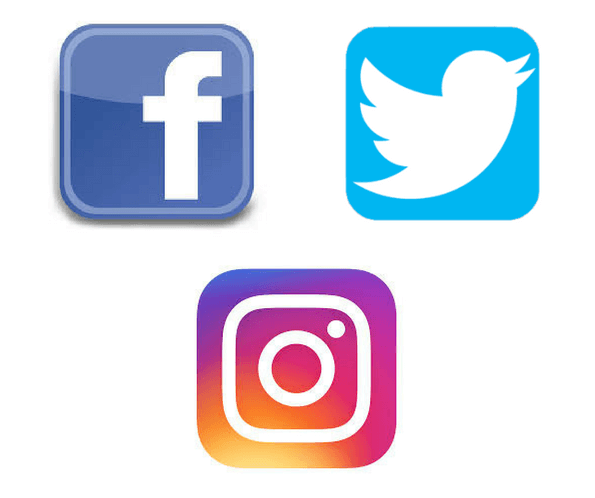 Our team has invested a lot of time to find the right tools for our business clients' social media marketing. Clients need to be involved in what their business is posting by giving us input on the text, graphics, and links we use in each week-to-week post. We create posts focused on your business goals such as driving traffic to your website, increasing your page engagement, and educating your target markets. Once we receive approval of our core outlined posts, we then add the posts to the calendar at specific times and dates for release. You, the client, then receive an email that provides an opportunity for recommended changes. We then make the edits and the post gets another opportunity to either be scheduled for live publishing to your social network or additional changes can be made.
CURRENTLY OFFERING MONTHLY SOCIAL MEDIA MARKETING FOR: 
Facebook (Posting & Ad Campaign Setup and Management)

Instagram (Setup, Posting & Ads)

Twitter (Setup & Posting"Tweeting")
If your company is looking for full social media management that will support your companies online presence, making it easier for your internal staff to get back to their other tasks, contact us for a social media management package.
Here's an example of one of our clients month of Facebook and Twitter posts snapshot.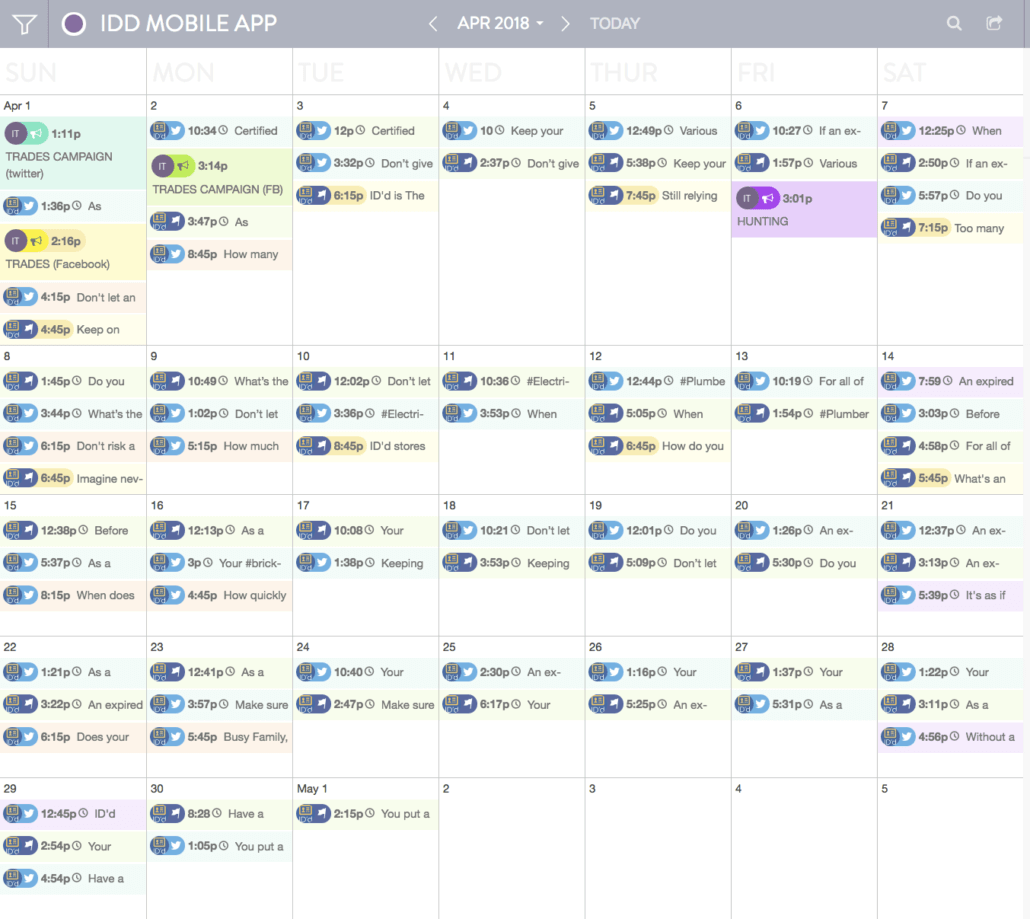 Oh, and we also manage Instagram accounts for many of our clients month to month.  We just went live with the local Bowling Alley April 5, 2018!