Social media marketing reaches more customers!


Our experienced digital marketing team will work for your business creating Facebook posts and ads that will reach your target market customers + inspire them to consider and remember you!
Our team has invested a lot of time to find the right tools for our business clients' social media marketing. We create posts focused on your business goals such as driving traffic to your website, increasing your page engagement, and educating your target markets about your products or services by focusing on the benefits.  Once we receive approval for the posts by you the client, we then add the posts to a calendar released at specific times and days to your social networks.
CURRENTLY OFFERING SOCIAL MEDIA MARKETING FOR: 
Facebook (Posting)
We work with you to create monthly posts going out weekly promoting your products and services with text copy, images, branding that motivates to go to your website links, download items or contact you by phone or email.


Facebook Targeted Ads (Setup and Management)
Everyone is on Facebook, and we know how to reach them!  We create targeted Facebook Ads for your business that will reach your specific customer's age demographics, interests and where they are located locally, provincially, nationally to even worldwide.


Instagram (Setup, Posting & Ads)

Twitter (Setup & Posting"Tweeting")
If your company is looking for full social media management that will increase your companies online awareness, making it easier for your internal staff to get back to their other tasks, contact us for a social media management package.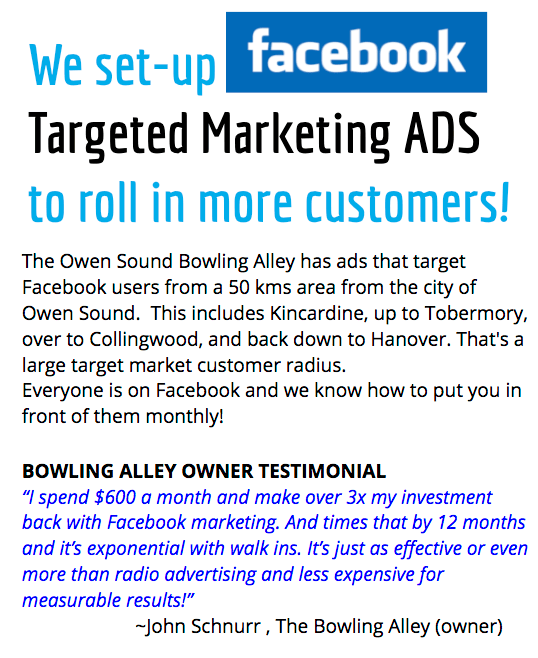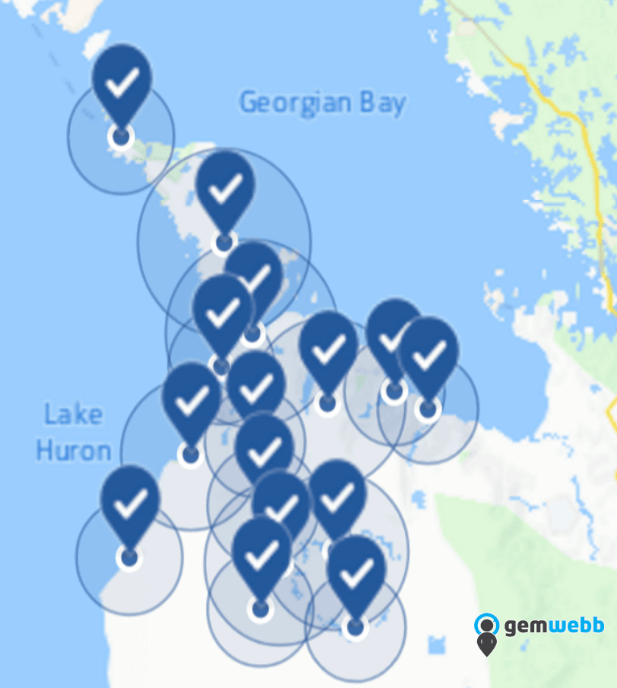 What will Social Media Marketing look like?
Social media posts your sales, special days, or themes to your audience. It's also an invaluable resource to connect with potential buyers, building relationships and providing customer service before they even walk in the door. When you run a business that coexists with seasonal holidays and their events on a month-to-month basis, it's important to have a plan. The plan we implement for businesses like yours is referred to as an "editorial calendar." Think of it like what a newspaper would use to schedule articles all month or year long. Once you have a plan that's based on dates, times, budget of ad, topic focus of ad and the intended customer target interests and demographics, we can then be creative with the graphics and messaging.
You can tie the outlined plan to successful outcomes such as an increase in emails, phone calls, website visits or even downloads of a flyer or services document. How great is that for business marketing insights?