Make Lemon-Aide From Lemons
Right now it's time to be creative and innovative as the world demands a pivot for businesses and how they operate. We like to call these Coronavirus Marketing Solutions at this time.
Innovation and creativity are what the Gem Webb Team is known for! Our business is all about making your business more prominent. We do this by ensuring you stand out on your website, Google, Facebook, Instagram, YouTube, and Twitter.
We've been brainstorming ways that we can support you during this crisis. Strategies that will let you use this downtime to your business advantage. We remain completely committed to our industry-leading standards of supporting your business as best we can in this time of uncertainty.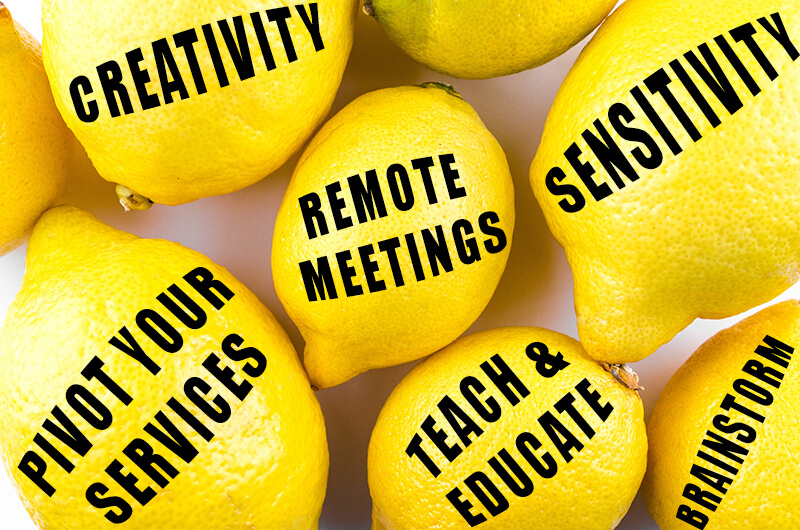 Plan Your Coronavirus Marketing Solutions Strategy
Are you the type of person who will come out of this pandemic beaten down? Or will you use the downtime to your advantage and come out stronger than ever?
We believe that now is essential to develop a strategy for how your business will cope with the uncertainty and also how you will move forward once the new normal is established.
We are here to help you with brainstorming sessions that will raise awareness of your business as well as inform your audience how you will be there for them no matter what.
Establish Your New Routine
To reduce your team's stress and anxiety, we have found that establishing a routine that is as similar to what you are used to can help a lot.
The physical office may change from a building to a corner in your home, but waking up and going through your routine of getting dressed and entering a work mindset can make a huge difference.
Are you preparing for remote teamwork and digitally connecting with your clients? The Gem Webb Team can assist you. We will continue to offer support for your web projects and create helpful content for you and your team. Please do not hesitate to reach out to us if you have concerns or need any help.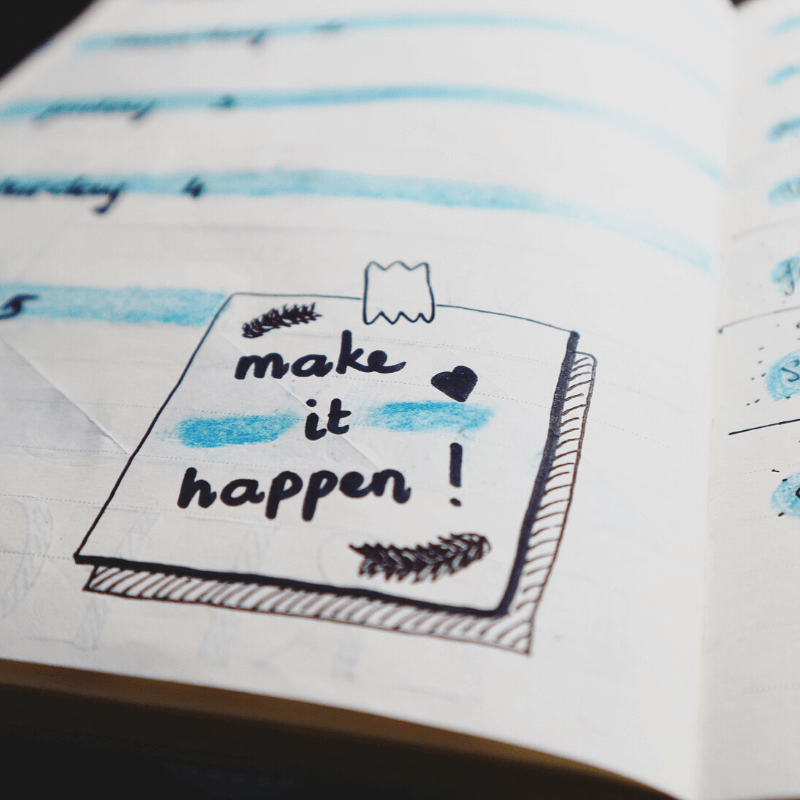 Work Smart And Get Ahead
This is a great time to focus your advertising on specific markets and to keep in constant contact with your clients to let them know that you care about their needs.
Should you be making updates to your audience? We think the answer is a resounding "YES"!
We also believe it's a great time to get newsletters, blog posts, and social media posts written. Let's put them in the queue so when business is back to normal, you're ahead of the game.
We've found that a combination of social media, blog posts, and newsletters sent to your audience ensures your message reaches them.
Even if they see it more than once, we know it takes folks being shown the same content several times before they take action.
We recommend this content-winning trifecta because it will increase your social media presence, your online advertising assets, and your Google Business presence.
The benefit of having a social media presence and interacting with your community for immediate feedback is invaluable. Google loves updated content on websites. Writing a blog with current information not only informs your audience but it builds the Google relationship.
Finally, we want to make sure your coronavirus marketing solutions are digitally delivered directly to your client's email inbox. This saves them the hassle of having to search your social platforms and websites for updates.
Don't dance around the fact that we are in a health crisis. Mention it in your advertising with sensitivity.
Right now your products and service marketing is likely going to fall on deaf ears and eyes, so pause or modify marketing campaigns immediately. 
Do not have visual business advertising (photos/videos) that show people around other people.  It will definitely not connect with people very well and may seem insensitive of your business.
Stay up to speed with grants from government and online marketing sources like Facebook and Google.  IE: Facebook is offering grants so make sure to sign up to get updates as you may get free $ ad credits at the very least for when things pick up again.  
This is a good time to educate your target markets about products and services with images, posts, and videos.  Consider learning how to make visual content.   It will also be very useful when we make it past this health issue globally and can be embedded in your website and used on social networks for years to come.
Make sure to update your website homepage and your Google My Business listing to share publically how your business operations have changed during this time to help your customers.
Navigating your campaigns through COVID-19
As communities respond to COVID-19, we know that this time presents unique challenges for businesses. Below are some considerations as you evaluate your ads and adapt to dynamic market conditions.
Sourced from: https://support.google.com/google-ads/answer/9790909
Evaluate your ads  
Consider your context and tone. Make sure you're sensitive to how certain words may make your audience feel. Be careful about the double meanings of words like "protection," "checkup," "prevention," or "virus." For international campaigns, be aware of local terms that have been used to reference COVID-19 and regional disruptions. 
Consider if your message is helpful. For example, edit your ads as needed to let customers know if you offer services like delivery or in-store pick up. Review shipping settings and estimated delivery time to ensure you accurately reflect current capabilities. 
Review assets thoroughly. For example, think about the appropriateness of images and videos that show large gatherings of people or human interaction. Consider the tone of your headlines, descriptions, and landing pages. 
Proactively communicate business changes. If your hours of operation have changed, edit your Business Profile on Google and update your ads so customers know if you're open, closed, or have modified hours. 
Adapt to dynamic market conditions
Stay up to date on local conditions. The Google Trends page can help you better understand the context in local markets and your customers' frame of mind.
Review your performance metrics, and be willing to pivot. For example, significant shifts in conversion rate may require adjustments to your Smart Bidding targets.  
Pause ad groups or ads if needed. Review products and services that are affected by demand issues and adjust accordingly. For example, mark online or local products as "out of stock" across channels if you're unsure of real-time inventory or restocking times. 
Consider tools that can help you adapt. For example, the Google Ads mobile app (iOS, Android) can help keep you connected to your campaigns. 
Use remote, computer video meeting online videoconferencing options to keep in touch with family, friends, clients and your workplace team.
Google Hangouts  (Great for Personal & Business)
https://hangouts.google.com/
Note: Requires a GMAIL EMAIL account. It's easy to use + works on Android and iOS/Apple devices. Use it to send messages, or make video or audio calls.
Skype Video Chat  (Great for Personal & Business)
https://www.skype.com/en/
Note: Requires a SKYPE account. It's easy to use + works on Android and iOS/Apple devices. Use it to send messages, or make video or audio calls.
WhatsApp  (Great for Personal)
https://www.whatsapp.com/
It's easy to use + works on Android and iOS/Apple devices. Use it to send messages, or make video or audio calls.
How We've Helped Our Clients
Here are some examples of how we've helped our clients keep their customers and clients up-to-date on their website and social media messages.
Recommended Business Considerations during Covid-19
Setting up an E-commerce store,

Creating Educational Videos about your Products and Services,

Learning How to Create Videos and Social Media Content,

Education and Training for Social Media and Web Design,

Updating your Old or Outdated Website,

Learning How to Have Video Call Meetings,

Using Facebook Ads Empathetically during this time to help your target markets. (Facebook Covid-19 Ad Guidelines).
Whether you are looking for a strategy brainstorming session or a content writer to support your newsletter, blog, website updates, or social media plans, we want to help you use this downtime to your advantage.
Contact us and we can talk more about how we can best support you through telephone or computer screen sharing.
Stay well.
The Gem Webb Team