Happy Holidays from the Gem Webb team!
From all of us here at Gem Webb Internet Marketing & Web Design, we wish you all a wonderful holiday season surrounded by those you love and appreciate.We're sharing this message, as it's been one wild ride in 2015 with many business successes, new web design clients and small to large Integrated marketing campaigns.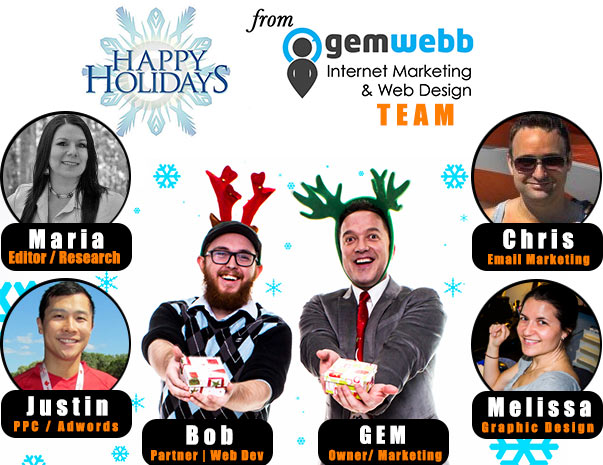 As we close out 2015, we'd like to thank our super awesome, and fabulous clients who have trusted us with growing their business exposure using our laser focused Internet marketing tactics. We're excited about expanding upon each client's foundational SEO and social marketing strategies and to continue to grow their business in 2016.   We're also excited to see what the new year will bring for your business, as well as our own!
We wish you all a Merry Christmas, Happy New Year and wonderful holiday season!
-Sincerely, the Gem Webb Team-