Social Media Marketing Presentation for Ontario Airport's


A successful public presentation demands being prepared by knowing your audience, speech rehearsal, a purpose for every slide which informs and educates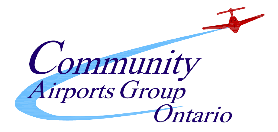 all wrapped in an entertaining and engaging performance.  My company was asked to present to the 22 Community Airports Group Ontario at the Blue Mountain Conference Centre this fall.   Being the last presenter of a two day conference is a hard spot, but we received a standing ovation that was followed by many questions and compliments on How to Work Smarter Vs Harder with Social Media Marketing.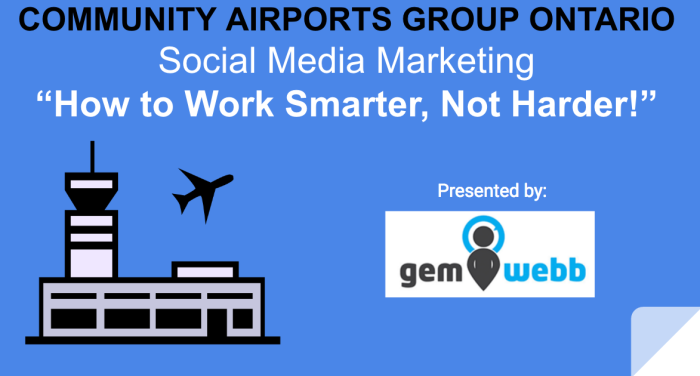 We structured the information towards the audience of municipal level executives and provided an overview of what social media marketing is: including airport examples, marketing tactics, strategies, different forms of content creation, pay per click, automation, yearly/monthly budget allocation breakdown that in the end allows for measuring success.
We took the pressure off by stating that is not the supervisors that need to be on top of social, but a key designated staff member that knows what kind of content to share, when, and with purpose in every post.  My research revealed that airport target market interests are similar to tourism target markets therefore; I introduced my Four Quadrants of Tourism Marketing formula for increasing embracement of the content shared.
Presentation Takeaway:
SOCIAL MEDIA IS:
AN OPPORTUNITY FOR INCREASING AN AIRPORTS BOTTOM LINE
SOCIAL MEDIA REQUIRES DEFINING:
BUSINESS GOALS = STRATEGY & TACTICS
WORK SMARTER & NOT HARDER USING:
SOCIAL MEDIA AUTOMATION, EASY CONTENT CREATION TOOLS & PAID SOCIAL ADVERTISING
DEFINE:
BUDGET ALLOCATION
DEFINE:
STAFF & WEEKLY TIME ALLOCATION
IMPLEMENT:
SUCCESS REPORTING
By offering the airport attendees a relevant Internet marketing viewpoint, we believe that Community Airports Group Ontario now has a foundational understanding of how to better their current social media marketing and also, how to improve their return on investment with measurable social media marketing goal reporting.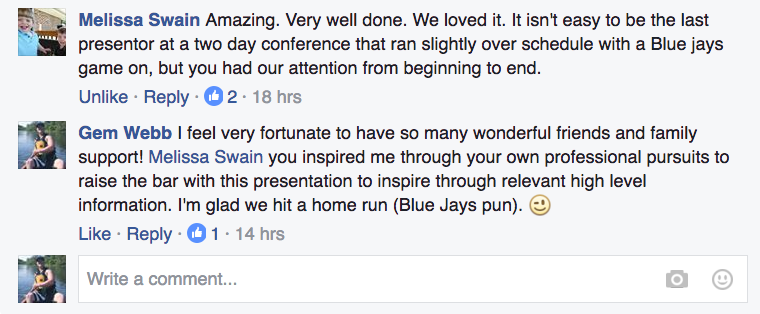 ---
Gem Webb's top two favourite books on how to learn to be a good presenter:
---